Keynote Speakers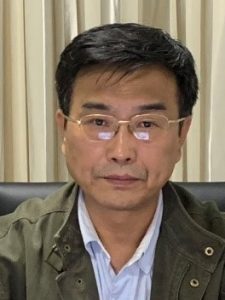 Prof. Zhongsheng Hou (侯忠生教授)
IEEE Fellow, Qingdao University, China
Dr. Zhongsheng Hou received Bachelor's and Master's degrees from Jilin University of Technology, China, in 1983 and 1988, respectively, and Ph.D. degree from Northeastern University, China, in 1994. He was a Postdoctoral Fellow with Harbin Institute of Technology, China, from 1995 to 1997 and a Visiting Scholar with Yale University, CT, from 2002 to 2003. In 1997, he joined the Beijing Jiaotong University, China, where he is a distinguished professor and founding director of advanced Control Systems Lab, and Head of Department of Automatic Control. He is also the founding director of the Technical Committee on Data Driven Control, Learning and Optimization (DDCLO), Chinese Association of Automation. He is an IFAC Technical Committee Member on both "Adaptive and Learning Systems" and "Transportation Systems." His research interests include the fields of data-driven control, model-free adaptive control, learning control, and intelligent transportation systems. Prof. Hou's original work on Model Free Adaptive Control has been recognized by over 150 different field applications including wide-area power system, lateral control of autonomous vehicle, temperature control of silicon rod, etc., and his pioneering contributions in Data Driven Control & Learning Control have been recognized by multiple projects supported by the National Natural Science Foundation of China (NSFC), including two key projects of NSFC, 2009 and 2015 respectively, and a major international cooperation project of NSFC, 2012, and by his leading role as a Guest Editor in two Special Sections on the topic of data-driven control in the IEEE TRANSACTIONS ON NEURAL NETWORKS, 2011, and the IEEE TRANSACTIONS ON INDUSTRIAL ELECTRONICS, 2017. Up to now, he has over 160 peer-reviewed journal papers published and over 140 papers in prestigious conference proceedings. He is the author of two monographs Nonparametric Model and its Adaptive Control Theory, Science Press, 1999, (in Chinese) and Model Free Adaptive Control: Theory and Applications, CRC Press, 2013.

Speech Title: TBA
Abstract: TBA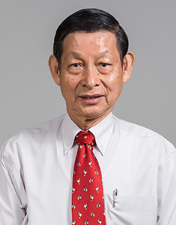 Prof. Tok Wang Ling
National University of Singapore, Singapore
Dr. Tok Wang Ling is a professor in Computer Science Department at the National University of Singapore. He was Head of IT Division, Deputy Head and acting head of the Department of Information Systems and Computer Science, and Vice Dean of the School of Computing of the University. Before joining the University as a lecturer in 1979, he was a scientific staff at Bell Northern Research, Ottawa, Canada. He serves/served on the program committee of more than 160 international database conferences including VLDB, CIKM, EDBT, ER, DASFAA, DOOD, DEXA, CoopIS, DOLAP, DaWaK, ADC, BigComp, etc. He organized and served as a program committee co-chair of 6 international database conferences, namely DASFAA 1995, DOOD 1995, ER 1998, WISE 2002, ER 2003, and ER 2011. He organized and served as a conference co-chair of several conferences and workshops, namely HSI 2001, 2003, and 2005, WAIM 2004, ER 2004, DASFAA 2005, DASFAA 2006 (Honorary Chair), SIGMOD 2007, VLDB 2010, DASFAA 2014 (Honorary Chair), BigComp 2015. He serves/served on the steering committees of 5 international conferences, namely ER, DASFAA, DOOD, HSI, and BigComp. He was the steering committee chair of both ER and DASFAA. He is currently the steering committee chair of BigComp. He is an editorial board member of the several international journals, namely Data & Knowledge Engineering, Journal of Database Management, Journal of Data Semantics, Journal of Information and Data Management, Journal of Computing Science and Engineering (International Advisory Board member). He is an ER Fellow, an ACM Distinguished Scientist, IEEE Senior Life Member, and Fellow of Singapore Computer Society. He received the ACM Recognition of Service Award in 2007, the DASFAA Outstanding Contributions Award in 2010, and the Peter P. Chen Award in 2011.

Speech Title: TBA
Abstract: TBA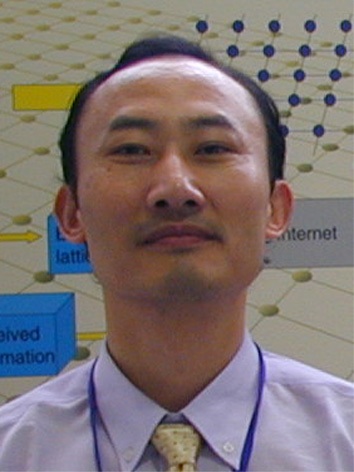 Prof. Hong Shen (沈鸿教授)
China National Endowed Expert, Sun Yat-sen University, China
Dr. Hong Shen is a specially-appointed Professor in Sun Yat-sen University where he was the foundation Director of Institute for Advanced Computing. With main research interests in parallel and distributed computing, privacy preserving computing, optimization algorithms, wireless and optical networks, data mining, he has led numerous research centers and projects in different countries. He has published 400+ papers including over 100 papers in major international journals such as a variety of IEEE and ACM transactions. Prof. Shen has received many honours and awards including China National Endowed Expert , Ministry of Education Science and Technology Progress Award, and Chinese Academy of Sciences Natural Sciences Award. He has served on the editorial boards of numerous journals and chaired many conferences.
Speech Title: TBA
Abstract: TBA