Invited Speakers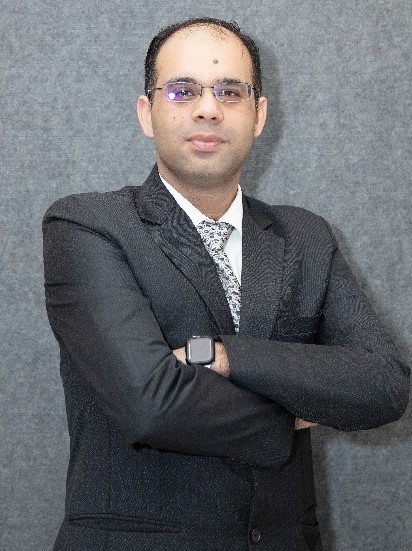 Prof. Anand Nayyar
Professor, Scientist,
Vice-Chairman (Research) and Director- IoT and Intelligent Systems Lab
Duy Tan University, Da Nang, Viet Nam


Dr. Anand Nayyar received Ph.D (Computer Science) from Desh Bhagat University in 2017 in the area of Wireless Sensor Networks, Swarm Intelligence and Network Simulation. He is currently working in School of Computer Science-Duy Tan University, Da Nang, Vietnam as Professor, Scientist, Vice-Chairman (Research) and Director- IoT and Intelligent Systems Lab. A Certified Professional with 125+ Professional certifications from CISCO, Microsoft, Amazon, EC-Council, Oracle, Google, Beingcert, EXIN, GAQM, Cyberoam and many more. Published more than 175+ Research Papers in various High-Quality ISI-SCI/SCIE/SSCI Impact Factor- Q1, Q2, Q3, Q4 Journals cum Scopus/ESCI indexed Journals, 70+ Papers in International Conferences indexed with Springer, IEEE and ACM Digital Library, 40+ Book Chapters in various SCOPUS/WEB OF SCIENCE Indexed Books with Springer, CRC Press, Wiley, IET, Elsevier with Citations: 11000+, H-Index: 55 and I-Index: 200. Member of more than 60+ Associations as Senior and Life Member like: IEEE (Senior Member) and ACM (Senior Member). He has authored/co-authored cum Edited 50+ Books of Computer Science. Associated with more than 600+ International Conferences as Programme Committee/Chair/Advisory Board/Review Board member. He has 18 Australian Patents, 7 German Patents, 4 Japanese Patents, 34 Indian Design cum Utility Patents, 8 UK Patents, 1 USA Patent, 3 Indian Copyrights and 2 Canadian Copyrights to his credit in the area of Wireless Communications, Artificial Intelligence, Cloud Computing, IoT, Healthcare, Drones, Robotics and Image Processing. Awarded 44 Awards for Teaching and Research—Young Scientist, Best Scientist, Best Senior Scientist, Asia Top 50 Academicians and Researchers, Young Researcher Award, Outstanding Researcher Award, Excellence in Teaching, Best Senior Scientist Award, DTU Best Professor and Researcher Award- 2019, 2020-2021, 2022, Distinguished Scientist Award by National University of Singapore, Obada Prize 2023 and many more. He is listed in Top 2% Scientists as per Stanford University (2020, 2021, 2022) , Ad Index (Rank No:1 Duy Tan University, Rank No:1 Computer Science in Viet Nam) and Listed on Research.com (Top Scientist of Computer Science in Viet Nam- National Ranking: 2; D-Index: 31).
He is acting as Associate Editor for Wireless Networks (Springer), Computer Communications (Elsevier), International Journal of Sensor Networks (IJSNET) (Inderscience), Frontiers in Computer Science, PeerJ Computer Science, Human Centric Computing and Information Sciences (HCIS), Tech Science Press- IASC, Computers Materials and Continua (CMC), IET-Quantum Communications, IET Wireless Sensor Systems, IET Networks, IJDST, IJISP, IJCINI, IJGC, IJSIR. He is acting as Managing Editor of IGI-Global Journal, USA titled "International Journal of Knowledge and Systems Science (IJKSS)" and Editor-in-Chief of IGI-Global, USA Journal titled "International Journal of Smart Vehicles and Smart Transportation (IJSVST)". He has reviewed more than 2500+ Articles for diverse Web of Science and Scopus Indexed Journals. He is currently researching in the area of Wireless Sensor Networks, Internet of Things, Swarm Intelligence, Cloud Computing, Artificial Intelligence, Drones, Blockchain, Cyber Security, Healthcare Informatics, Big Data and Wireless Communications.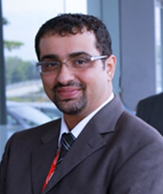 Assoc. Prof. Dr. Wael Mohamed Shaher Yafooz
Computer Science Department
College of Computer Science and Engineering
Taibah University – Saudi Arabia

Wael Yafooz is an associate professor in the Computer Science Department, Taibah University, Saudi Arabia. He was Associate Professor in the information technology department at Al-Madinah international university (MEDIU)-Malaysia and faculty dean. He received his B.S degree in the area of Computer in 2002 while M.S degree in Computer Science from the University of MARA Technology (UiTM)- Malaysia in 2010 as well as a PhD in Computer Science in 2014 from UiTM. He was awarded many Gold and Silver Medals for his contribution to a local and international expo of innovation and invention in the area of Computer Science. Besides, he was awarded the Excellent Research Award from UiTM. He served as a member of various committees in many international conferences. Additionally, he chaired IEEE international conferences in Malaysia and China. Besides, he is a volunteer reviewer with different peer-review journals. He supervised number of students at the master and PhD levels. Furthermore, He delivered and conducted several workshops in the research area and practical courses in data management, visualization and curriculum design in area of computer science. He was invited as a speaker in many international conferences held in Bangladesh, Thailand, India, China, Japan and Russia. His research interest includes, Data Mining, Machine Learning, Deep Learning, Natural Language Processing, Social Network Analytics and Data Management.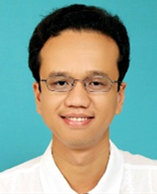 Dr. Loc Nguyen
Loc Nguyen's Academic Network, Vietnam

Loc Nguyen is an independent scholar from 2017. He holds Master degree in Computer Science from University of Science, Vietnam in 2005. He holds PhD degree in Computer Science and Education at Ho Chi Minh University of Science in 2009. His PhD dissertation was honored by World Engineering Education Forum (WEEF) and awarded by Standard Scientific Research and Essays as excellent PhD dissertation in 2014. He holds Postdoctoral degree in Computer Science from 2013, certified by Institute for Systems and Technologies of Information, Control and Communication (INSTICC) by 2015. Now he is interested in poetry, computer science, statistics, mathematics, education, and medicine. He serves as reviewer, editor, and speaker in a wide range of international journals and conferences from 2014. He is volunteer of Statistics Without Borders from 2015. He was granted as Mathematician by London Mathematical Society for Postdoctoral research in Mathematics from 2016. He is awarded as Professor by Scientific Advances and Science Publishing Group from 2016. He was awarded Doctorate of Statistical Medicine by Ho Chi Minh City Society for Reproductive Medicine (HOSREM) from 2016. He was awarded and glorified as contributive scientist by International Cross-cultural Exchange and Professional Development-Thailand (ICEPD-Thailand) from 2021 and by Eudoxia Research University USA (ERU) and Eudoxia Research Centre India (ERC) from 2022. He has published 91 papers and preprints in journals, books and conference proceedings. He is author of 5 scientific books. He is author and creator of 9 scientific and technological products.
Title: Adversarial Variational Autoencoders to extend and improve generative model
Abstract: Generative artificial intelligence (GenAI) has been developing with many incredible achievements like ChatGPT and Bard. Deep generative model (DGM) is a branch of GenAI, which is preeminent in generating raster data such as image and sound due to strong points of deep neural network (DNN) in inference and recognition. The built-in inference mechanism of DNN, which simulates and aims to synaptic plasticity of human neuron network, fosters generation ability of DGM which produces surprised results with support of statistical flexibility. Two popular approaches in DGM are Variational Autoencoders (VAE) and Generative Adversarial Network (GAN). Both VAE and GAN have their own strong points although they share and imply underline theory of statistics as well as incredible complex via hidden layers of DNN when DNN becomes effective encoding/decoding functions without concrete specifications. In this research, I try to unify VAE and GAN into a consistent and consolidated model called Adversarial Variational Autoencoders (AVA) in which VAE and GAN complement each other, for instance, VAE is good at generator by encoding data via excellent ideology of Kullback-Leibler divergence and GAN is a significantly important method to assess reliability of data which is realistic or fake. In other words, AVA aims to improve accuracy of generative models, besides AVA extends function of simple generative models. In methodology this research focuses on combination of applied mathematical concepts and skillful techniques of computer programming in order to implement and solve complicated problems as simply as possible